Which resources are available?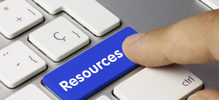 Researchers can apply for NMR spectrometer time on the available spectrometers of the Spanish Biomolecular NMR network (R-LRB = Red de Laboratorios de Resonancia Magnética Nuclear de Biomoléculas). Each one of the R-LRB nodes -LRB in Barcelona, LMR in Madrid, LRE in Bilbao- provides supervised access, technical support and trainings for users.
Details about the instrumentation can be found in the Nodes section.
R-LRB resources and expertise can help to speed up significant contributions to research areas where NMR high-field instrumentation is an "enabling" technology. R-LRB offers support in the planning, design, performance and interpretation of experimental results.
Who can apply?
All the resources are aimed at non-profit R&D purposes. They are open to research groups from academia, and from public or private research centres. Research groups based in other countries can also apply for R-LRB resources.
How to apply?
Access to R-LRB resources are regulated by means of competitive calls, which are permanently open. Proposals are evaluated by an External Access Committee, which is advised by a Scientific Advisory Committee, composed of internationally recognized NMR experts.
To participate in R-LRB calls, you need to create an account in the R-LRB intranet and complete an on-line Acces Application Form. The application procedure and information requested in the Application Form is available in the R-LRB Application Guide.
Evaluation Criteria
Evaluation of the scientific excellence of the project is essential to prioritize proposals, especially where platform capacity is limited.
Proposals will be scored according to the following criteria:
Scientific quality and interest in the project. Proposals should be of high scientific quality, with a defined background and innovative goal.

For access applications coming from R&D projects funded by a competitive call by European or National funding agencies, the scientific quality of the proposal will be evaluated with a high score.

Applicant's CV

Technical Feasibility.

Proposals must contain sufficient information to demonstrate the feasibility of carrying out the proposed experimental work.
Proposal will be rejected if score in any criterion is too low
General Usage Terms
R-LRB requires that you mention the use of the distributed NMR ICTS in any of your publications with the sentence: "the author thankfully acknowledges the NMR resources and the technical support provided by the NodeName (LRB, LMR or LRE) of the Spanish ICTS Red de Laboratorios de RMN de Biomoléculas (R-LRB)".

As a non-profit organization, R-LRB policy is to use the NMR resources with an exclusive research purpose and non-profit aims. If you intend to use these resources with profit purposes, we should occur into commercial agreements.

You will be given an NMR code and NMR number to access the R-LRB facilities. You should maintain them secret and not share them with other users.

R-LRB is not responsible of the storage of user data. Users are encouraged to backup his/her own data.

Personal data protection: All data and personal data included in the Access Application Form could be processed by the distributed NMR ICTS R-LRB personal with the aim of managing the legal relationship between the parties. They shall not be trasferred to third parties.

If you would like to access, modify, oppose to the treatment of your data or withdraw yor consent, you can write to r-lrb@cicbiogune.es. It must be taken into account that the legal right of access, modification, opposition or revocation of the data of any document that has already been published cannot be exercised.

You can also submit a complaint to the Spanish Data Protection Agency, especially when you have not obtained satisfaction in the exercising of your rights.
Evaluation and selection process
Each application form is processed as received and sent to the Access Committee for evaluation.
Scientific quality criteria will not be re-evaluated in Access Forms including research projects funded by competitive calls by National or European funding agencies. The information about the national or international grant reference (code) and funding institution should be included in the Access Application Form, in these cases.
Granted access will be made public in the Access Resolution section. The result of evaluations will be communicated to applicants by a member of the Executive Committee. Time scheduling for positively evaluated proposals will be established by the technical staff in each R-LRB node trying to conciliate the optimum use of NMR spectrometers and user preferences/needs.